Welcome to the BYOB Network.
We are part of the trending 375-billion-dollar digital advertising industry.
Our company is one of the fastest-growing in relationship marketing. We exceeded 50,000 memberships, breaking records with over 3 million hits to our site in the first 30 days of our soft launch. Through the BYOB network, we supply innovative products and services to our members.
VIDAFIRST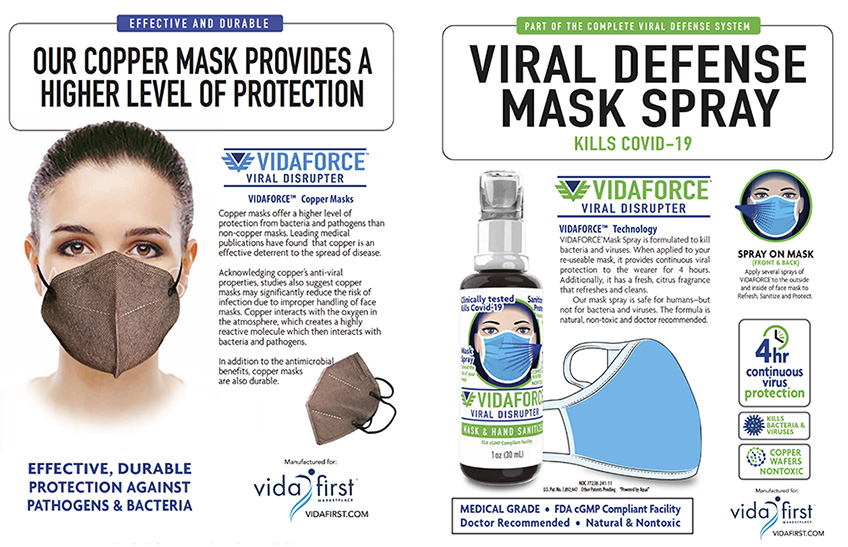 Vidafirst has developed two essential products under the Vidaforce™ line. The first is "Your Invisible Glove"™, which includes antibacterial soap that ensures the best and most thorough cleaning possible by killing the virus with a professional-grade cleanser. The problem has become that people believe if they wash their hands or sanitize them with an alcohol-based sanitizer, they are germ-free and will stay that way. From the second they are through washing or sanitizing they are immediately susceptible again. People unknowingly touch a contaminated surface or touch someone and become contaminated. A continuing virus-killing screen of protection is the only solution to the problem. Vidaforce™ Your Invisible Glove™ provides a minimum of four hours of virus-killing protection by using a unique, proprietary, and patented mode of action that penetrates the epidermis, the first layer of the skin, to provide continuous virus-killing protection. A normal glove can pick up and spread the virus, but Vidaforce™ Your Invisible Glove™ kills the virus and continues to kill the virus for over four hours. The second product in the Vidaforce™ line of products is the "Vidaforce Mask Spray"™, which renders almost any personal protective mask virtually impenetrable to the virus. However, simply wearing a normal mask may help in stopping you from spreading the virus, but when you wear the Vidaforce™ nano-copper coated mask along with the "All-in-One" Vidaforce™ virus killing sanitizing Mask Spray you are using the next generation of virus protection!
Conference Call Information
News and Events